Doomslayer

Doomslayer's Kanohi

Name

Captain Aki Rua Doomslayer the First

Gender

Male

Species

Toa of Plant Life

Powers

Manipulation, creation, and absorption of Plant Life at a Toa level, particularly the sub-element of Oil; Sensory Aptitude (granted by Great Kanohi of Sensory Aptitude)

Abilities

Poor Bardship, Heightened Toxin Resistance, Stealth Skill, Grappling Aptitude, Mastery of Knives, Mastery of Crossbows, Mastery of Explosives

Weapons and Equipment

Madu cabolo, grenades, grenade launcher, repeating crossbow, kukri

Alignment

Chaotic Neutral

Affiliation

The Infernavika

Status

Alive
Captain Aki Rua Doomslayer the First is an immature Toa of Plant Life and mercenary. He is currently serving as a pirate aboard the Infernavika.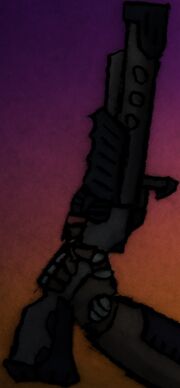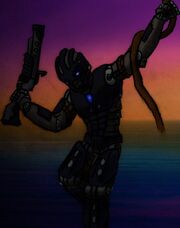 Community content is available under
CC-BY-SA
unless otherwise noted.